Product Display
H.F Induction Heating Welding Machine
| | |
| --- | --- |
| Model: | HR-25KT |
| Scope Of Application: | High-frequency induction heating,it heats the speaker grill by High frequency and implanted the grill into the plastic shell of the speaker by pneumatic pressure,this process can keep the grill flat and smooth. High frequecny speaker grill implanting mach |
| Features: | The HF output is settled according to the size of the speaker grill.And for enhance productivity,the machine working plate can be made as shuttle way style or turntable style with multi-working postionHF speaker grill implant machine is suit for music |
| | |
HR-25KT H.F induction heating implanting machine
High frequency induction heating does not produce the stink smell or noise like the ultrasonic welding.High frequecny induction heating is suit for plastic with phase solubility such as PP bonding or welding with special shape. High frequency vibration tube also performs stable,easy to operate.
HF speaker grill implant machine, also known as HF induction heating machine, Metal speaker grill machine,implanting machine,Metal speaker grill implantimg machine.
Characteristics
The HF output is settled according to the size of the speaker grill.
And for enhance productivity,the machine working plate can be made as shuttle way style or turntable style with multi-working postion
HF speaker grill implant machine is suit for music instruments,stationery,toy ,automobile parts and hardware and plastice processing.
Technical parameter: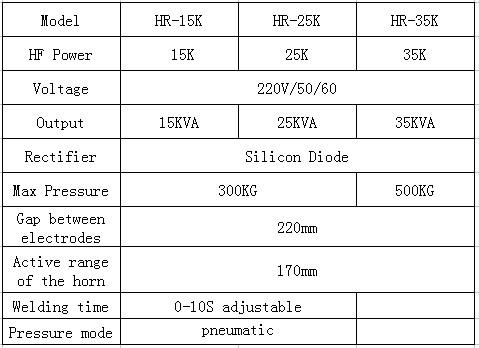 Welded Samples View: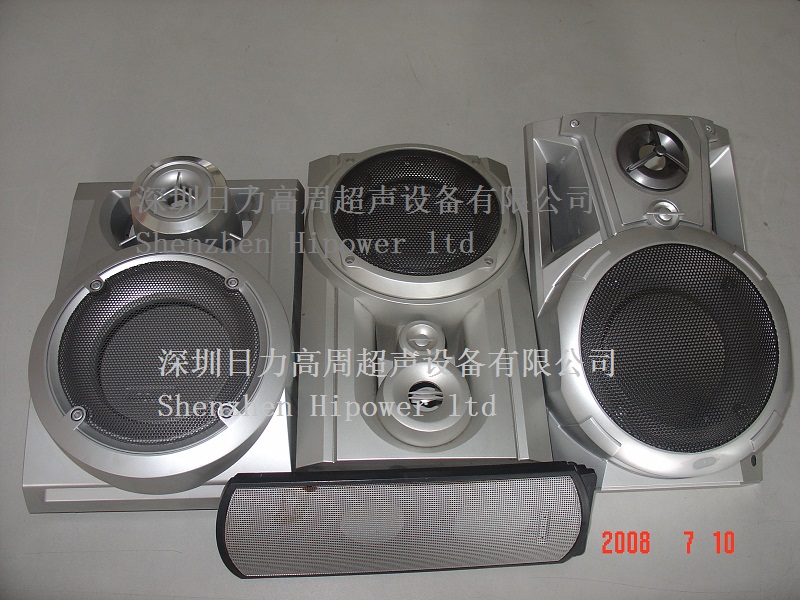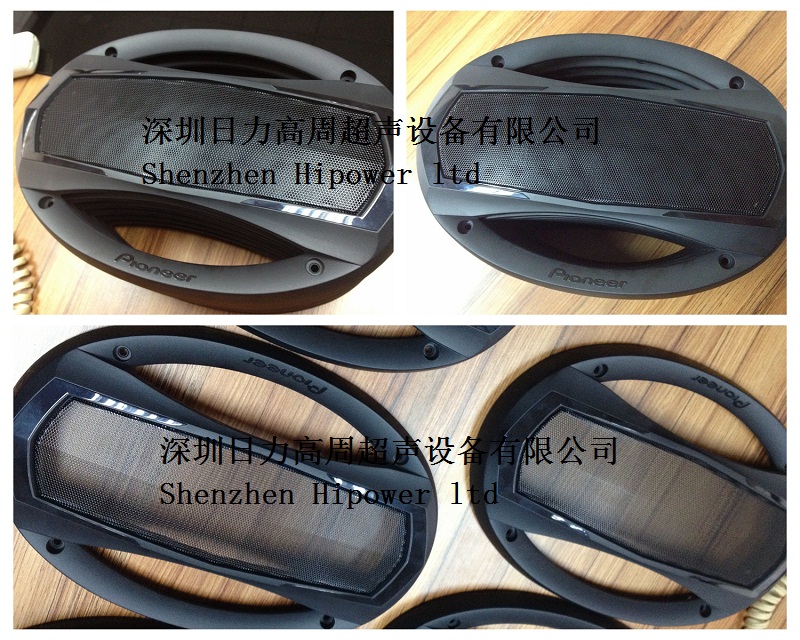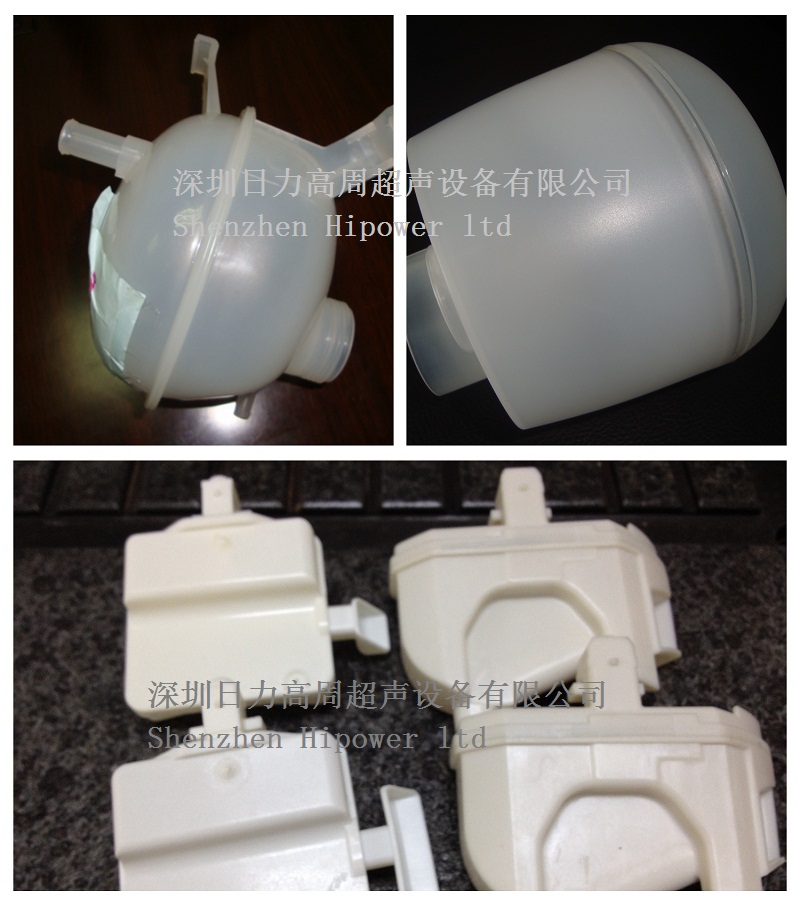 Machine Views: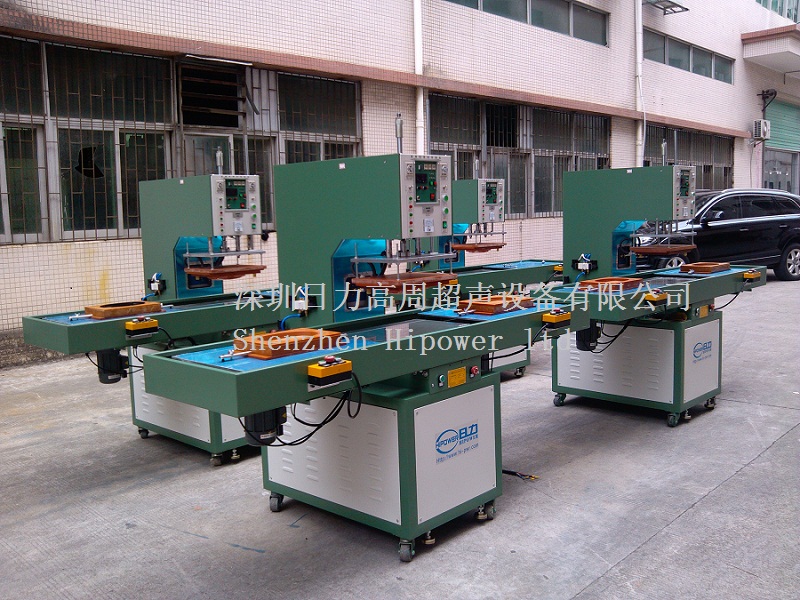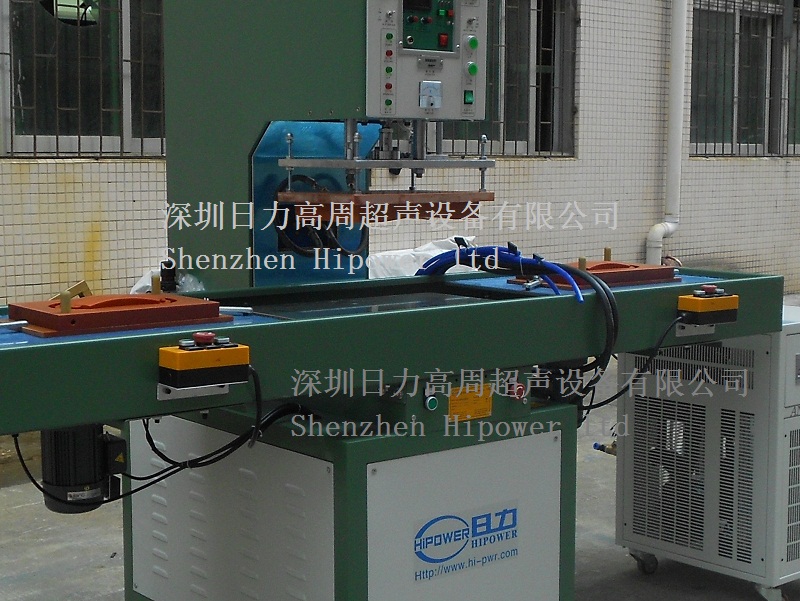 More Series: