Product Display
Auto Radio Frequency blister packaging machine
| | |
| --- | --- |
| Model: | HR-15KW-6AC |
| Scope Of Application: | Robots feeding, Robot pick-up,multi-stations turntable,for double blister,blister to cardboard... Multiple working position, one mould with multiple output, high frequency packaging of blister+ paper card, and any other PVC material welding |
| Features: | Automatic High Frequency Blister Packaging MachineThis high frequency blister packaging machine is researched and developed by Shenzhen Hipower Ltd itself.The procedure of this machine following:1. To seal blister of PVC, PET, PET-G, PET-GAG, A-PET |
| | |
Automatic High Frequency Blister Packaging Machine
Thishigh frequency blister packaging machineis researched and developed by Shenzhen Hipower Ltd itself.
The procedure of this machine following:
The first station , botttom lid forming and automatically put it into the mould.
The second station, placing the products by robot arm or manual.
The third station, put the paper card on the mould by robot arm.
The fourth station,the upper blister automatically forming and put it on the mould by robot arm.
The fifth station, automatically high frequency welding amd cutting.
The sixth station, take the finished products out and put it into the box by robot arm. The worker put the workpiece on the turntable step by step repeatedly, automatic high frequency welding operation. The operation time is adjustable , normally, 8-12s each cycle.
Automatic Rotary Table H.F. Blister Packaging Machine , with 6 working stations
Application:
1. To seal blister of PVC, PET, PET-G, PET-GAG, A-PET...
2. Clear blister packaging
3. Plastic clam-shell packaging
4. Plastic Blister with plastic blister packages
5. Plastic blister with cardboard packages
6. Positive/negative blister forming and packaging
It is especially designed for HF welding is a perfect machine for production of blister packages,
But it is multipurpose machine, for it can be used for industry like PU leather cover for pad,, safety vests, reflective signs, inflatable toys, cosmetics, folding packing box, automotive, medical, rehabilitation, packaging, recreation, textile and clothing, reflective garments,.etc.
The HF blister packaging welder series have HF power outputs from 5KW to 35KW 30kW for multi-cavity production loads and specialized products.
Technical parameter:
MODEL: HR-8000W-6AC HR-10KW-6AC HR-12KW-6AC HR-15KWE-6AC
H.F POWER: 8000W 10000W 12000W 15000W
SUPPLY POWER: 380V 50/60HZ
FREQUENCY: 27.12MHZ 13.56MHZ
INPUT POWER: 5KVA 18KVA 20KVA 25KVA
RECTIFIER: SILICON DIODE
OSCILLATOR: 7T69RB E3069 E3130 8T85RB
MAX PRESSURE: 500kg 500kg 800kg 800kg
THE GAP OF ELECTORDE: 200mm
THE SIZE OF ACTIVE HORN: 150mm
THE SIZE OF UP MOULD: 300*400mm 300*400mm 350*450mm 400*500mm
THE SIZE OF DOWN MOULD: 350*450mm 350*450mm 400*500mm 400*500mm
Sample view: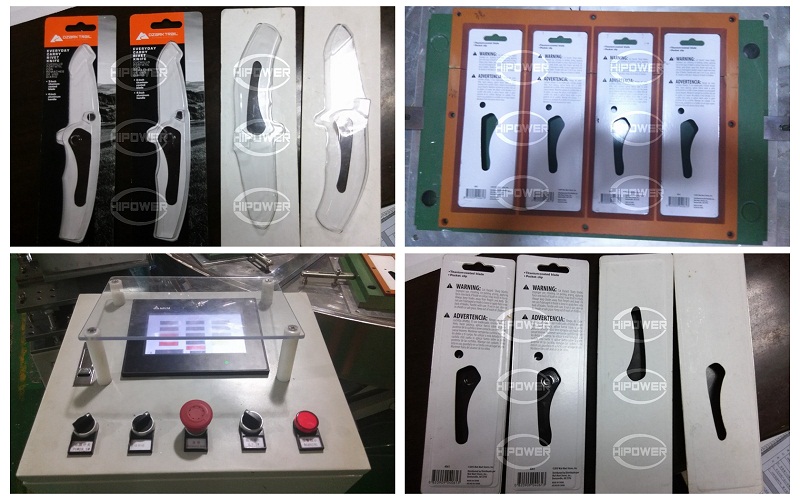 Machine Pictures: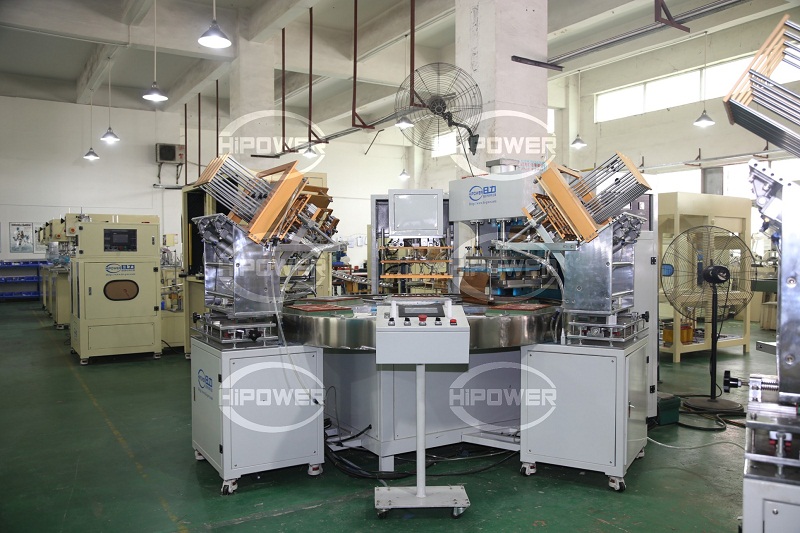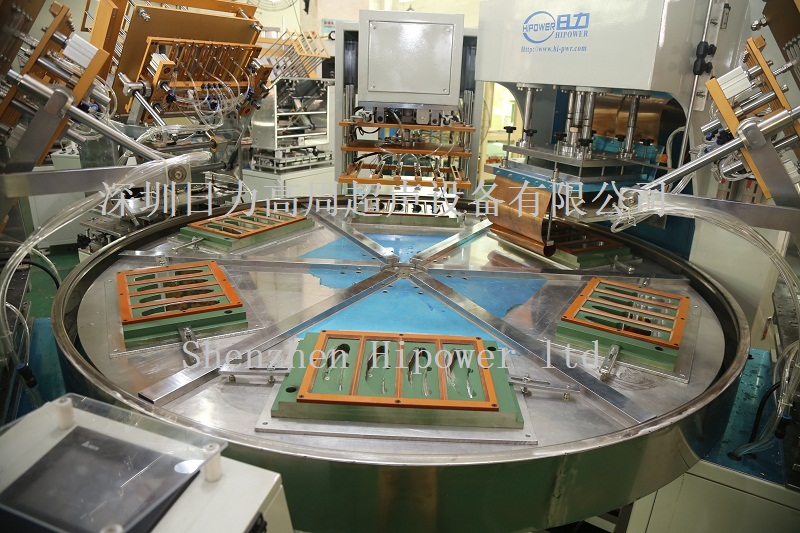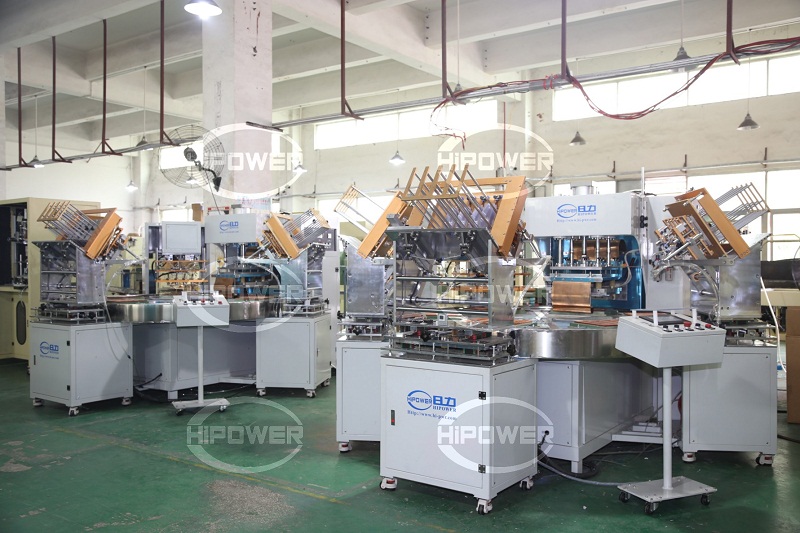 Machine Drawings: