Product Display
HR-15KWP-30T HF welding machine for Square PVC/PET Box
| | |
| --- | --- |
| Model: | HR-15KWP-30T |
| Scope Of Application: | With auto oil heating flatten system for PVC,PET,A-PET,PET-G..., |
| Features: | form folding box from plastic rolls automatically, PLC control servo-motro drive, Applied for making soft crease box of APET,PETG,GAG, and relative enviroment-friendly material |
| | |
HR-15KWP-30T HF welding machine for Square PVC/PET Box
Application:
It is especially designed for Clear Packaging Boxes, soft crease box forming, PVC & PET folding box, Transparent Foldable plastic box making.
The plastic box can be made of PVC, PET, APET, PETG, GAG, and other Eco-friendly plastic films.
Depend on plastic material type: Film Sheets or Plastic Roll, you can choose a semi-auto machine, or an automated machine.
Products:
1. PVC Box 2. PET Box 3. PET-G Box
4. A-PET Box 5. GAG box 6. Other 30%PVC based Plastic packing box
Your customer will be happy to buy the products packed in clear / transparent plastic box, since they can know the products
clearly without opening the package.
On the other hand, the see-through packaging method attract attention of customers, young or old.
Model HR-8KWP-25T
HR-15KWP-30T
Output Power 8000W
15000W
Anti-Spark System U.S.A. PL-5557 High sensitive anti-spark system
Voltage 3P AC 380V/220V/440V 50Hz-60HZ or customize
Frequency 27.12MHz +/- 0,6 %
Input power 15KVA
25KVA
Rectifier SILICON DIODE
Oscillation tube
7T69RB 8T85RB
Max pressure 25T 30T
Operation mode Pneumatic Operated
Max gap of electrodes 200mm
Size of active horn 150mm
Upper Electrode (W*H*L) 500*700mm 700*800mm
Size of Work Table (L*W) 500*700mm 700*800mm
Mould Heating Temperature 30-200℃ Adjustable
Welding time 0.01~9.99s adjustable
Net weight 1500kgs 1500kgs
Foreseen productivity: According to welding times and operator skills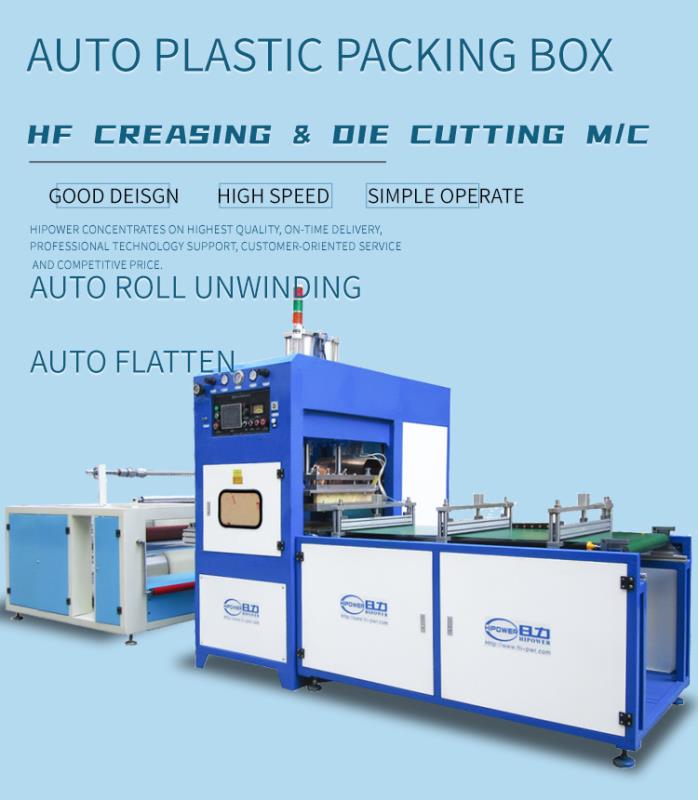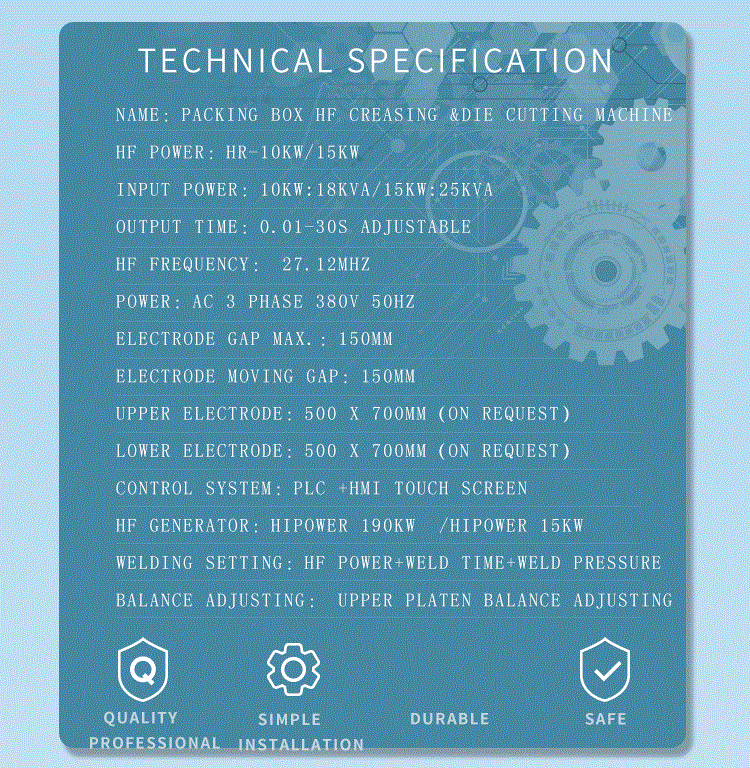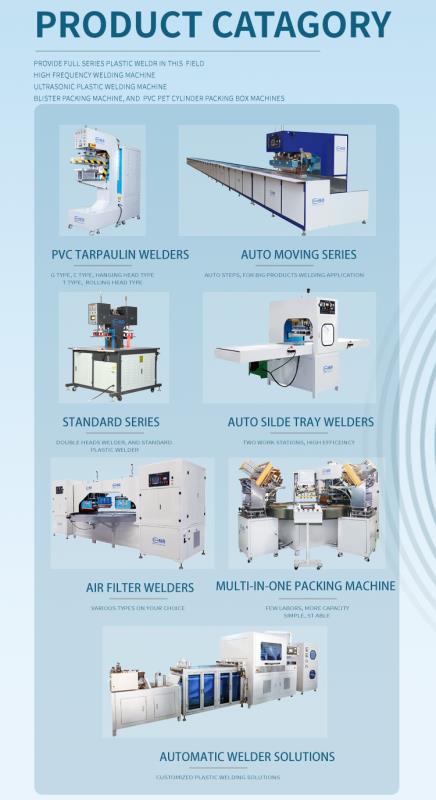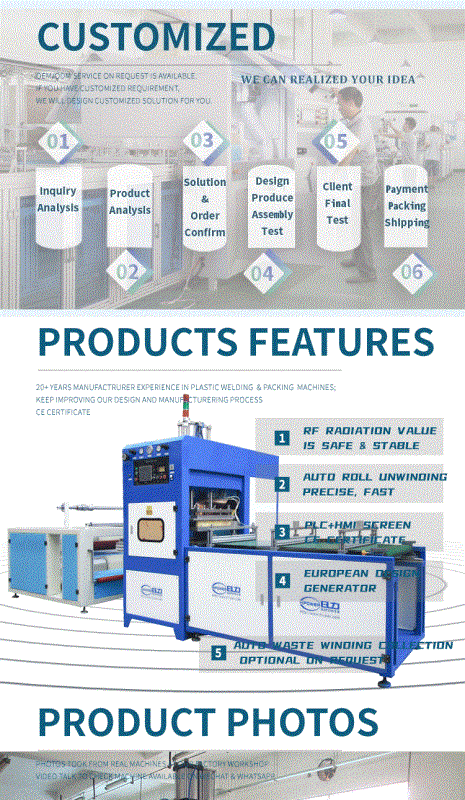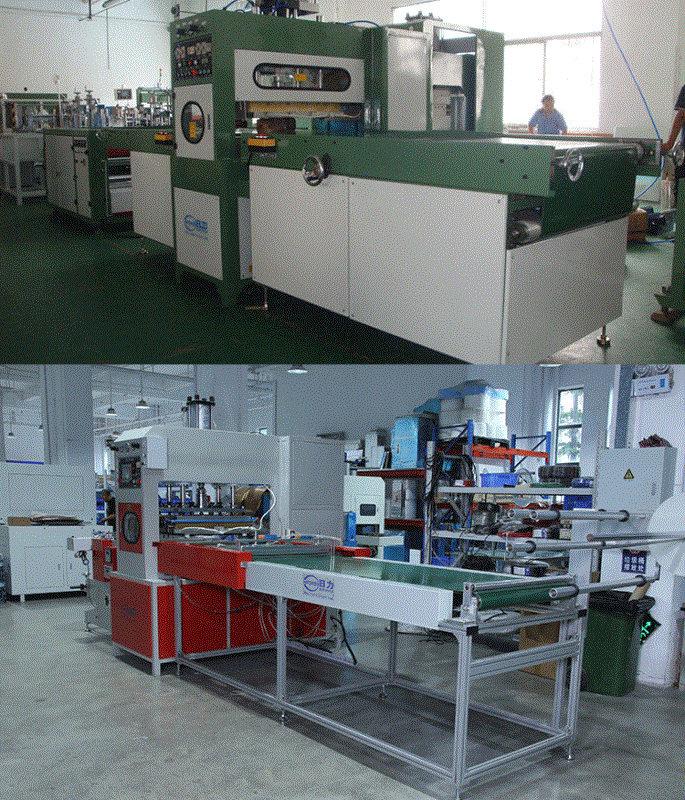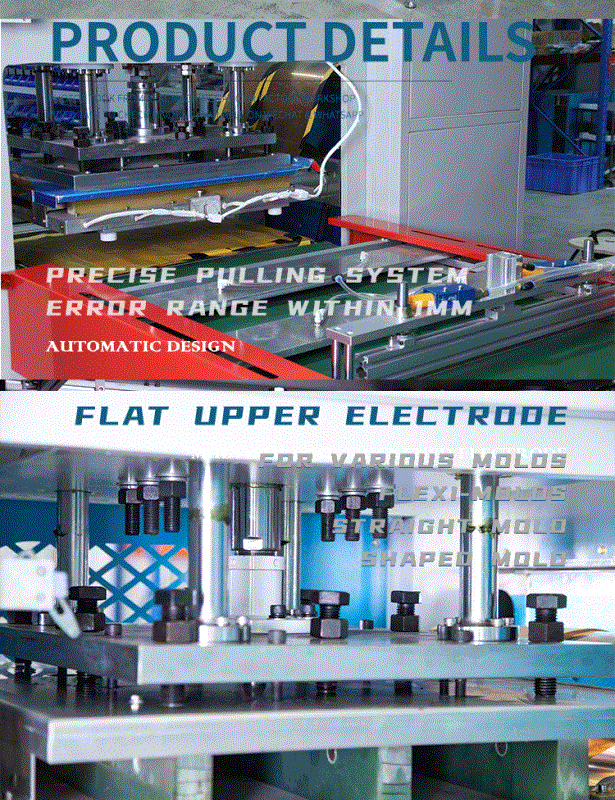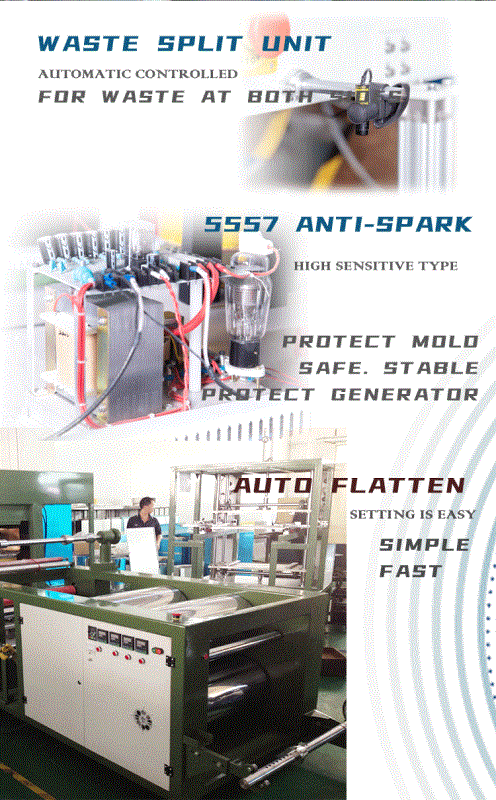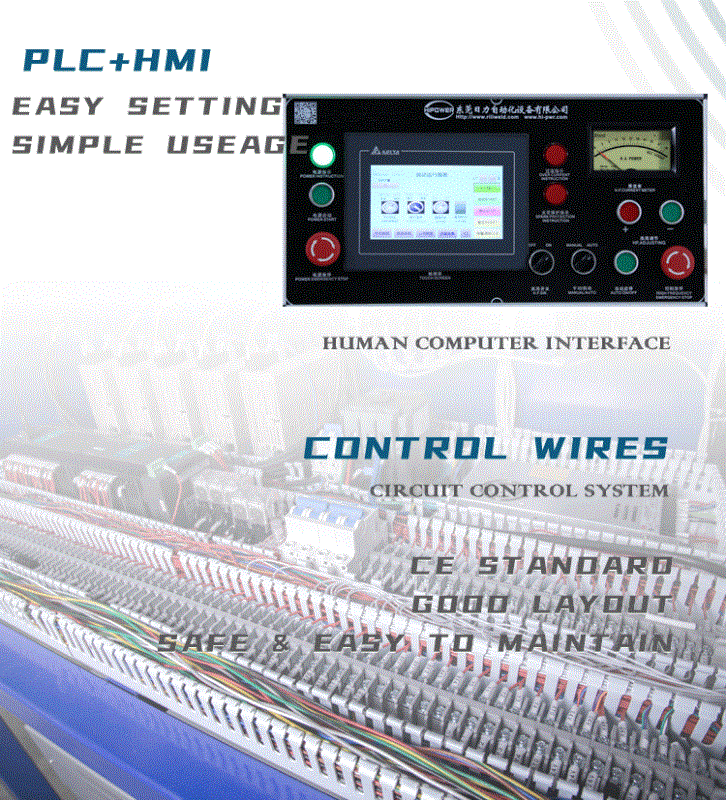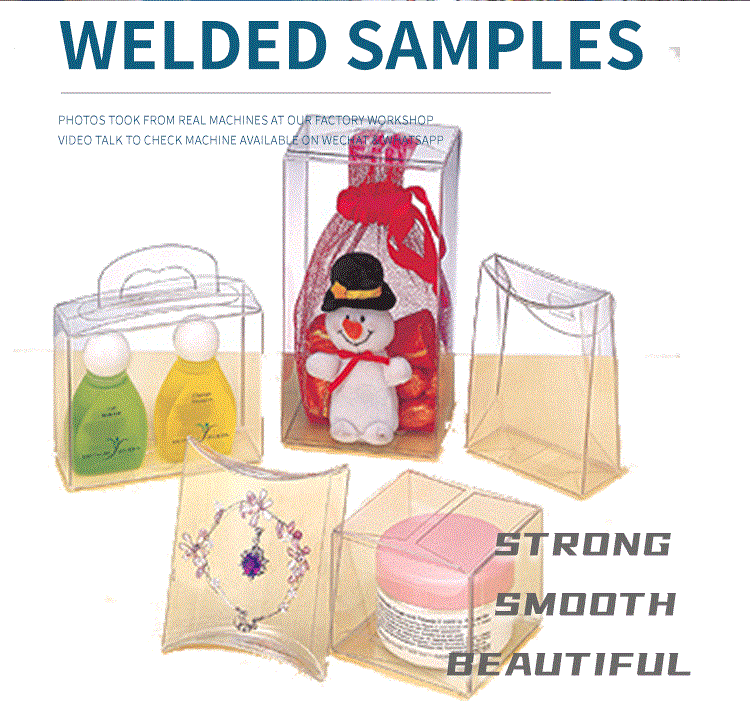 7